If you're serious about your photography and your digital-darkroom skills aren't every bit as strong as your camera-skills, you're in trouble!
If you're a professional photographer I don't need to spend a whole lot of time telling you how important it is that you master the digital-darkroom these days… that should be a given.
If you're selling photos online you should already know that photo-buyers expect 'drop-able images' … digital images they can drop straight into their layouts, as-is, no-editing required.
The smallest imperfection can make online photo-buyers look elsewhere.
If you're selling images to offline Clients, it's even more important that the images you present to your Clients are absolute stunners. Flat-lifeless images either don't sell at all, or worse, leave you with disappointed Clients who won't ever come back.
Even if you're a purist who's always done everything in-camera up until now, it's extremely unlikely your captured images will ever be fully print-ready without a little work. Even images for screen display are going to need some tweaking… no matter how good your camera skills are.
Bottom line, if you're capturing digital images, you'd better get good with Photoshop!
It's a set of 20 over-the-shoulder screencast tutorials, where professional Portrait Photographer John Silks shows you step-by-step how he processes his images. He covers the key Photoshop tools and how to use them, the essential fixes & corrections, and all the special tweaks that make his Clients so happy with the final result!
"The best tutorials on Photoshop that I've seen! I use capture one pro which has a very simple workflow and unbelievable image quality and noise control. I use Photoshop for portrait retouching mainly for clone and healing brushes and I don't know much more than that so great to find clear instructions on layers and selections. The price was amazing as well. Thanks…"
David Lord – Altona Beach Photography
"I must say that for me this is the saviour to using Photoshop. Too many people I know assume that because I'm into computers and Photography that I must know a lot about Photoshop. Well until I started these tutorials I hated Photoshop. It was this big scary monster. A monster I couldn't understand and therefore couldn't come to grips with.
Now, after having only done up to lesson 3 I feel a lot more comfortable with it. It's no longer a monster. Still scary though. OK. Not scary just intimidating. I have now saved the lessons to my computer and am sure I'll refer back to them many times. Thank you very much for all of this. "
Have a look at everything you'll learn in this comprehensive training package...
Photoshop Video Tutorials Volume 1
Move Tool
Rectangular Marquee Tool
Elliptical Marquee Tool
Lasso Tool
Polygonal Lasso Tool
Magnetic Lasso Tool
Magic Wand Tool
Quick Selection Tool
Crop Tool
Eyedropper Tool
Color Sampler Tool
Spot Healing Brush
Healing Brush
Patch Tool
Red Eye Tool
Brush Tool
Clone Stamp
History Brush
Eraser Tool
Gradient Tool
Blur Tool
Smudge Tool
Dodge Tool
Burn Tool
Sponge Tool
Horizontal Type Tool
Vertical Type Tool
Tool Pallet
Image Pallet
Layers Pallet
History Pallet
Actions Pallet
Character Pallet
Paragraph Pallet
Brush Pallet
Brush Presets Pallet
Info Pallet
Navigate Pallet
Histogram Pallet
Mini Bridge Pallet
Color Pallet
Swatches Pallet
Adjustments Pallet
How To Use Levels Adjustment Layer
How To Use Curves Adjustment Layer
How To Use Exposure Adjustment Layer
How To Use Vibrancy Adjustment Layer
How To Use Hue/Saturation Adjustment Layer
How To Use Black And White Adjustment Layer
How To Use Color Balance Adjustment Layer
How To Use Photo Filter Adjustment Layer
How To Use Channel Mixer Adjustment Layer
How To Use Posterize Adjustment Layer
How To Use Selective Color Adjustment Layer
Know Why To Use RAW
How To Use Mini Bridge To Open Raw Image In ACR
Understand The Color Of Light
How To Use White Balance Card To Set White Balance
How To Use Built In Settings For White Balance
How To Manually Adjust White Balance
How To Syncronize RAW Image Settings
How To Adjust Exposure Of A RAW Image
Understanding RGB Color Level Numbers
How To Use Recovery Adjustment
How To Use Fill Light Adjustment
How To Use Blacks Adjustment
How To Use Contrast Adjustment
How To Use Clarity Adjustment
How To Use Vibrancy Adjustment
How To Use Saturation Adjustment
How To Use Sharpening Adjustment
How To Use Noise Reduction Adjustment
Processing RAW Images Into Photoshop
How To Stack Multiple Images Using Layers
How To Hide Layers
Use Move Tool To Perfectly Position Similar Layers
How To Create A Layer Mask
How To Brush In A Layer Mask
Use The Channel Pallet To View Your Layer Mask
How To Add A Vibrancy Layer And Use Clipping Mask
How To Add A Solid Color Layer To Make The Sky Bluer
How To Use Gradient Tool Within A Layer Mask
How To Use Elliptical Marquee Tool For Vignetting
How To Add Feathering To Elliptical Marquee Tool
How To Use The Fill Command Within A Layer Mask
How To Create A Vignette In An Image
How To Flatten An Image
How To Adjust Crop Settings
How To Crop The Final Image
Photoshop Video Tutorials Volume 2
Using Spot Healing Tool
Using Healing Tool
Using Clone Tool
Know Which Healing Tool To Use For The Job
Using Patch Tool To Remove Blemishes
Patch Tool With Destination Setting
Patch Tool With Source Setting
How To Remove Bags From Under The Eyes
Use Layers To Reduce Effect To Make Retouching Look More Real
Duplicate Layers
Turn A Layer Off
Use Lasso Tool To Select An Area
Create A Layer Mask From A Selection
Use Brush Tool To Edit A Layer Mask
Use Gaussian Blur To Smooth Skin
Special Preview Of The Portraiture Plug In Filter
Add A Curves Layer
Create An S-Curve To Add Contrast
Change Layer Blending Properties
Use Opacity To Create The Perfect Look
Boost Color Saturation With Hue/Saturation Layer
Use Sponge Tool To Brush In Saturation To The Background
Use History Brush To Brighten The Eyes
Change The Eyes To Any Color You Want!
How To Use History Brush To Darken Lips
Use Layers To Reduce The Impact And Get That Perfect Level
Use The History Brush To Darken Eyelashes
Simple Technique To Get The Yellow Out Of Any Set Of Teeth
How To Use The Liquify Tool To Slim Down The Subject
How To Use The Liquify Tool Without Slowing Down Your Computer
My Secret Tool Setting That Will Help Anyone Have Better Results With The Liquify Tool
Use Clone Tool To Repair Any Background Distortion
How To Use The Liquify Tool To Slim Down The Subject
How To Use The Liquify Tool Without Slowing Down Your Computer
My Secret Tool Setting That Will Help Anyone Have Better Results With The Liquify Tool
Use Clone Tool To Repair Any Background Distortion
Use Layer Blending Properties To Add Artistic Feel To A Portrait
Remove Texture From Critical Areas Without Losing The Feel Of The Blended Color
How To Use Layer Mask To Perfect A Mask Selection Effect
You can see from that list, that this is a super-practical course.
It's not a collection of special effects and weird tricks you'll never use.
It's not a long-winded theoretical lecture.
Instead, it's a series of short concise demonstrations that you can follow along with while you watch, to master the exact tasks you need to make your photos buyer-ready.
Most of the Photoshop tutorials are about 4-5 minutes, so even if you watch it once, then do it yourself with the video running, you can MASTER the process for life in 10 minutes or less!
This package contains the two complete Photoshop Video Tutorials that are usually sold for $47 on our dedicated membership site, but we're making them available to you today as a download package for a fraction of that cost.
We're also giving you the exact digital image files that are used in the tutorials, so you can follow along and repeat each step for yourself until you get it perfect.
So there's no need for a hard-sell here …
If You Need To Master Photoshop
You Won't Find A Faster or Easier Way
But I'm going to make it even better...
So you can easily see by now this is a fantastic training system
with an awesome bonus, but I'm going to make it even better by
letting you try the whole package for yourself...
OK, so what's it all going to cost you?
Well we think this is an area where a lot of photographers can use some help, so we're doing our best to keep it affordable and accessible to everyone who needs it.For now, we're keeping the price at $67 $47$ 27 just $7 for both Photoshop Video Tutorials volumes 1 and 2… so you get all 20 videos, plus the 942 Photoshop Actions package, plus the 101 Photoshop Power User Tips package.
Whether you're a seasoned user who just wants to get a bit more out of Photoshop, or a raw beginner who's totally confused and frustrated by the software, you can't go wrong at this price...
Just click the button below and we'll direct you to the secure PayPal website to make your payment. After that you'll be shown straight to the videos where you can get started immediately...
CLEARANCE SALE!
Please note: these tutorials were recorded in CS5. The information and instructions can easily be applied to ANY version of Photoshop... and most other photo editors too... but this package is no longer the cutting edge training we first offered, so we're slashing the price to just $7
I figure the bonuses alone are worth way more than that, so this makes it a great value training package, no matter what photo editor you currently use!
This is a limited-time offer though... only until we get an updated version of the package recorded with the latest version of Photoshop. That will be listed here at the original retail price of $97, so consider this your chance to grab the same training at an amazing 90% discount!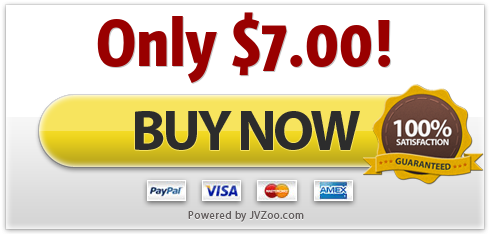 I do hope I've made this a no-brainer for you, so if you want this fantastic package at this amazing price, click the button above to grab your copy now!
Regards
Matt Brading
PS. You'll also get a copy of each of the images used in the tutorials, so you can do the exact same process yourself, while you're watching the master-at-work! This can make a real difference when you're learning the finer adjustments and corrections.
PPS. Still here? Check below for more feedback and some FAQs, or else grab your copy of the Photoshop For Photographers Video Tutorials before we come to our senses and put the price back up!